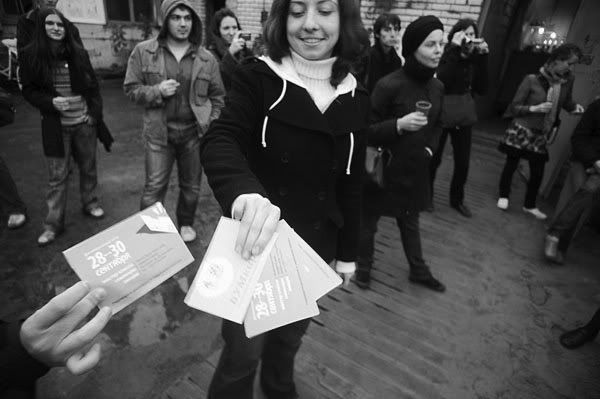 International Comics Festival Boomfest was born in 2007 in Saint-Petersburg. Since then it has grown up into a bright international event in the world of comics art. Annually in September the festival covers the main city stages. Comics and illustration exhibitions, performances, film screening, competetitions and master-classes for young authors, meetings with artists and professionals and of course the book-fair — all of these could be found within every Boomfest.
In 2015 the Boomfest exhibition program takes place from 17th September to 11th October and educational program from 25th to 27th September.
Partners of the festival.
Committee for Culture of St. Petersburg.
Embassies and Consulates:
Consulate General of Germany, Consulate General of Finland, Consulate General of Norway, Consulate General of Latvia, Consulate General of Estony, Consulate General of Sweden, Consulate General of Netherlands, Consulate General of the United States, Embassy of Switzerland.
Cultural centers and foundations:
French Institute in St. Petersburg, Italian Cultural Institute in St. Petersburg, the Goethe Institute in St. Petersburg, the German-Russian Exchange, Czech Cultural Center in Moscow, Pro Helvetia, Wallonie-Bruxelles International, Mondriaan Foundation, Kulturradet, Norla, FILI – Finnish literature information center, the Finnish Institute in St. Petersburg.
Museums and galleries:
The Anna Akhmatova Museum at The Fountain House, The Nabokov Museum, The F.M.Dostoevsky Literary-Memorial Museum, art-center 100 svoikh and others.
Universities and schools:
St. Petersburg State University, Smolny College of Liberal Arts and Sciences, North West Institute of Printing and others.
Commercial organizations:
Corel Corporation, Adobe Systems Incorporated, Wacom, hotel Helvetia, hotel Asteria, disigner toys shop Lunokhod-1, the publishing house Samokat, shop Anime Point and others.